Not only have I actually put together a LEGO MOC, photographed it, and published it, but I submitted it for a contest. Click on the picture over there to see the details. All the entries are posted here. Or you can skip right to my submission. The contest is being judged by Jake von Slatt of The Steampunk Workshop. I recall seeing his amazing Steampunk Keyboard Mod a while ago. This guy is totally steampunk.
Anyway, here's a taste: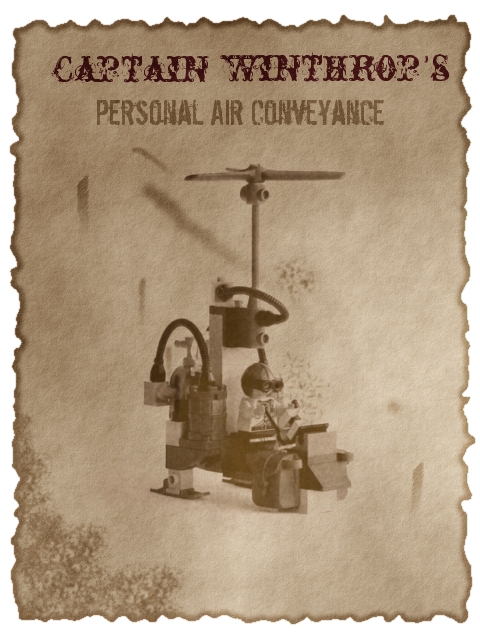 On another tangent, while being inspired by this contest, I decided to get all geeky and start researching steampunk and actual steam engines. Facscinating stuff. If I ever get to build my Puddle Duck Racer, it would be really cool to add a steam engine like this.